Hearing Products
Most people have no idea which kind of hearing aid they need. There are hundreds of models on the market. Different styles of hearing aids are designed for different types and severities of hearing loss.
Pick one at random and you're guaranteed one thing, a hearing aid that probably won't work for you because it's not made to fit your needs.
But there's good news. You don't have to go it alone when it comes to choosing a hearing aid. When you come to Davis Audiology in Upstate SC, a Doctor of Audiology will help you select a model that's the perfect fit for you.
Hearing Technology
Modern Solutions For All Types of Hearing Loss
Thanks to advances in technology, hearing products are designed to be more compatible with our lives than ever before. In addition to hearing aids, there are a number of products that make living and communicating with hearing loss easier to manage, so you never miss a beat.
Here are some things we consider when selecting a hearing aid for you:
Your Type Of Hearing Loss
The Severity Of Your Hearing Loss
Your Ability To Manipulate The Device
Your Lifestyle
Your Budget
Your Safety And Security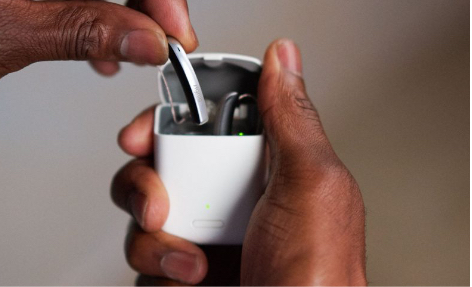 Hearing aid batteries are FREE for as long as you wear your device with your hearing aid purchase at Davis Audiology! This is just one of the valuable benefits of our Lifetime Service Plan included with every hearing aid purchased at Davis Audiology.
More on Hearing Aid Batteries
Hearing aids come in a wide variety of styles and offer a number of features at varying price points. The device you choose ultimately comes down to your hearing loss, lifestyle and budget. Our hearing aid styles guide can help you find the best match for your unique hearing needs.
More on Hearing Aid Styles
MultiBeam Technology from Advanced Bionics improves microphone quality in hearing aids and cochlear implants. The company also produces quality-hearing apps for Android and iOS devices.
More on Advanced Bionics
Bluetooth is a technology that streams sound wirelessly. It works on multiple devices and is easy to set up. Bluetooth enabled hearing aids are compatible with hundreds of Bluetooth powered devices.
More on Bluetooth-Enabled Hearing Aids
Cell phone accessories for hearing aids enhance core features. Some of the most useful accessories are neckloops. Using the telecoil feature, they send wireless signals between compatible devices.
More on Cell Phone Accessories for Hearing Aids
Hearing Product Guide
Curious About Hearing Technology, but Not Sure Where to Start?
With so many styles and options, it can be difficult to know which products will suit your needs. Our Consumer Guide to Hearing Aids provides an in-depth breakdown of the different types of hearing devices, as well as the technology available for all types of hearing loss.
Hearing Aid Manufacturers
Hearing Products Created by the Best in the Industry
When it comes to hearing loss, you need a device you can rely on to perform its best. That's why we carry products from manufacturers with a proven track record of exceptional quality. No matter your budget, lifestyle or type of hearing loss, we have a product to meet your needs.
Hearing Protection
Make Protection a Priority
Protecting your ears from noise damage is essential to healthy hearing. We carry a wide variety of options equipped with the latest features and customizations, so you can find the best fit for your lifestyle.
Custom hearing protection helps musicians, professionals, hunters or any user in a high-noise environment. Hearing protection is especially important for musicians. Luckily, there are earplugs and monitors specifically designed to allow musicians to listen for the correct notes, pitches and keys.
More on Hearing Protection
Loud sounds are one of the biggest causes of hearing loss. Custom fitted electronic shooters protection enhances environmental awareness while guarding against harmful gun sounds.
More on Electronic Shooters Protection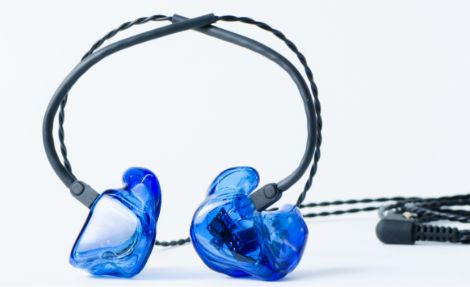 Assistive Listening Technology
Additional Tools to Support Clear Communication
You don't have to rely on hearing aids alone; assistive listening technology and compatible devices can help bring more clarity to conversations and are another great way to foster healthy communication and connections.