Audiology and Hearing Aid Services
Poor communication is one of the side effects of hearing loss. For most people, this leads to a devastating change in their daily lives. Hearing solutions are available from Davis Audiology to help patients suffering from compromised communication negatively impacting their quality of life. When your communication needs assessment is complete, a treatment plan is recommended by your Doctor of Audiology. This will begin your hearing healthcare journey to reconnecting you with family and friends as Davis Audiology partners with you to ensure you Hear Your World.
Hearing Tests
Hearing Testing and Evaluations
Choosing the right hearing aid starts with a clear understanding of your unique hearing loss needs. Our advanced testing procedures accurately identify whether or not you have hearing loss and measure the type and severity.
Otoscopy, pure tone air and bone conduction audiometry, speech testing in quiet and noise, and impedance testing are some of the tests used to evaluate hearing loss. They test the inner, middle and outer ear for any hearing related problems.
More on Hearing Tests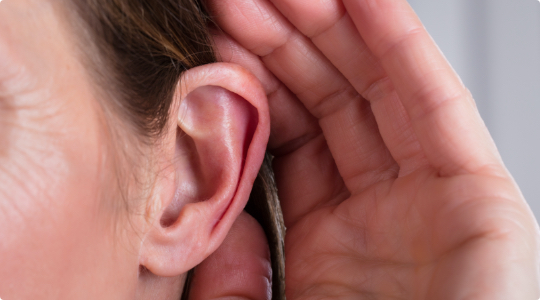 Online Hearing Test
Think You Might Have Hearing Loss?
Take our free, 5-minute online test to get a better understanding of your hearing health. It can determine if a professional screening is right for you.
OUR process
Finding the Perfect Match.
Hearing loss looks different for everyone, and as a result, there are a number of hearing aid varieties on the market. Through careful evaluations and custom fittings, we'll help you find the best device for your hearing loss needs.
Hearing Aid Services
We Service Your Devices
From hearing aid screening, selection and fittings, to ongoing maintenance and repairs – we offer a wide range of services to keep your hearing aids performing their best.
During the hearing aid fitting, patients will learn all of the important facts about their device. This includes maintenance, features, warranty information and available apps. Real ear measurements are used to fine-tune programming of the hearing aids during the hearing aid fitting and follow-up process.
More on Hearing Aid Dispensing and Fitting
A hearing aid evaluation is recommended for patients that have hearing loss. Once the selected hearing tests are finished, the doctor of audiology will explain the extent of hearing loss in both ears and provide their professional hearing aid recommendations.
More on Evaluation for Hearing Aids
Some basic troubleshooting of hearing aids can be resolved at home with information and counseling provided by your audiologist. If this is unsuccessful in resolving your issue, then an in-office visit can handle many repairs.
More on Hearing Aid Repair & Maintenance